WABLGA Pennant Report 2022
The WABLGA Pennant Season for 2022 concluded with the Pennant Final being held at Bunbury Golf Club on Sunday, 31st July 2022. Thank you to Bunbury GC, Julie Rodgers and her band of Merry Elves for their wonderful hospitality on the day.  The Christmas in July theme was very well received and appreciated.
I am pleased to announce Royal Perth Golf Club as the 2022 WABLGA Pennant Champions. The results of the Pennant Final Round are as follows: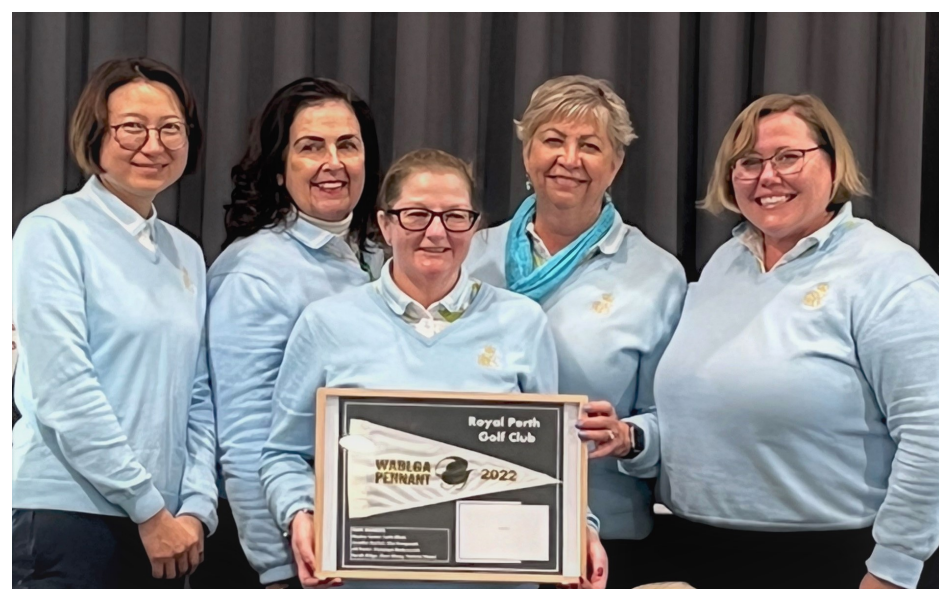 Left to Right: Chen Wang, Jennifer Garlick, Ola Hempseed, Jill Penter, Leith Elliott (Capt), Absentee: Penelope Radunovich
Link to the WABLGA Pennant Results for Finals 31st July 22
From these results, the proposed divisions for 2023 are as follows: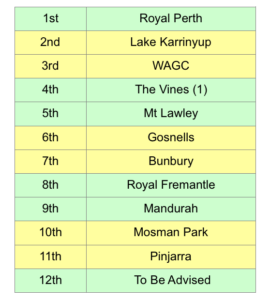 Ros Fisher Trophy for 2022
A total of 97 players participated across the 5 rounds of the 2022 Pennant season and the winner of the Ros Fisher Trophy for Best Pennant Player of the Season was Jan Rowling from Gosnells GC who won all 5 matches with 13 points.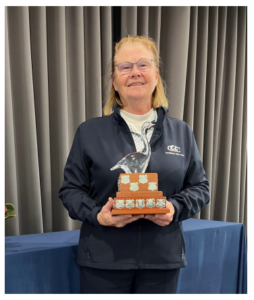 Winner – Ros Fisher Trophy – Jan Rowling – Gosnells GC 
Thank you to everyone for your help and support throughout this pennant season. It has been a steep learning curve for me with a few hiccups along the way for which I am grateful for your understanding. The weather seemed kinder to us this year, with fewer rainy days.
A special thank you goes to all the hosting clubs and their ladies for outstanding hospitality (Pinjarra, The Vines, Mandurah, Royal Perth, Mt Lawley, and Bunbury) and Care Bags fundraising efforts in 2022.
Happy golfing for the remainder of the year.
Shonna Gobby – Pennant Coordinator 2022
CONSIDERATIONS FOR 2023 WABLGA PENNANT SEASON
Pennant season dates through winter or alternate – look at draft fixtures for men's and women's pennants in Perth; consider playing very early or late in the year.

 

Early discussion with GolfWA regarding the tentative programming of the fixtures for the 2023 Season.

The number of Clubs that will be able to field a Pennant Team for 2023 with the changes that are being implemented at Clubs relating to changes of Membership Categories.